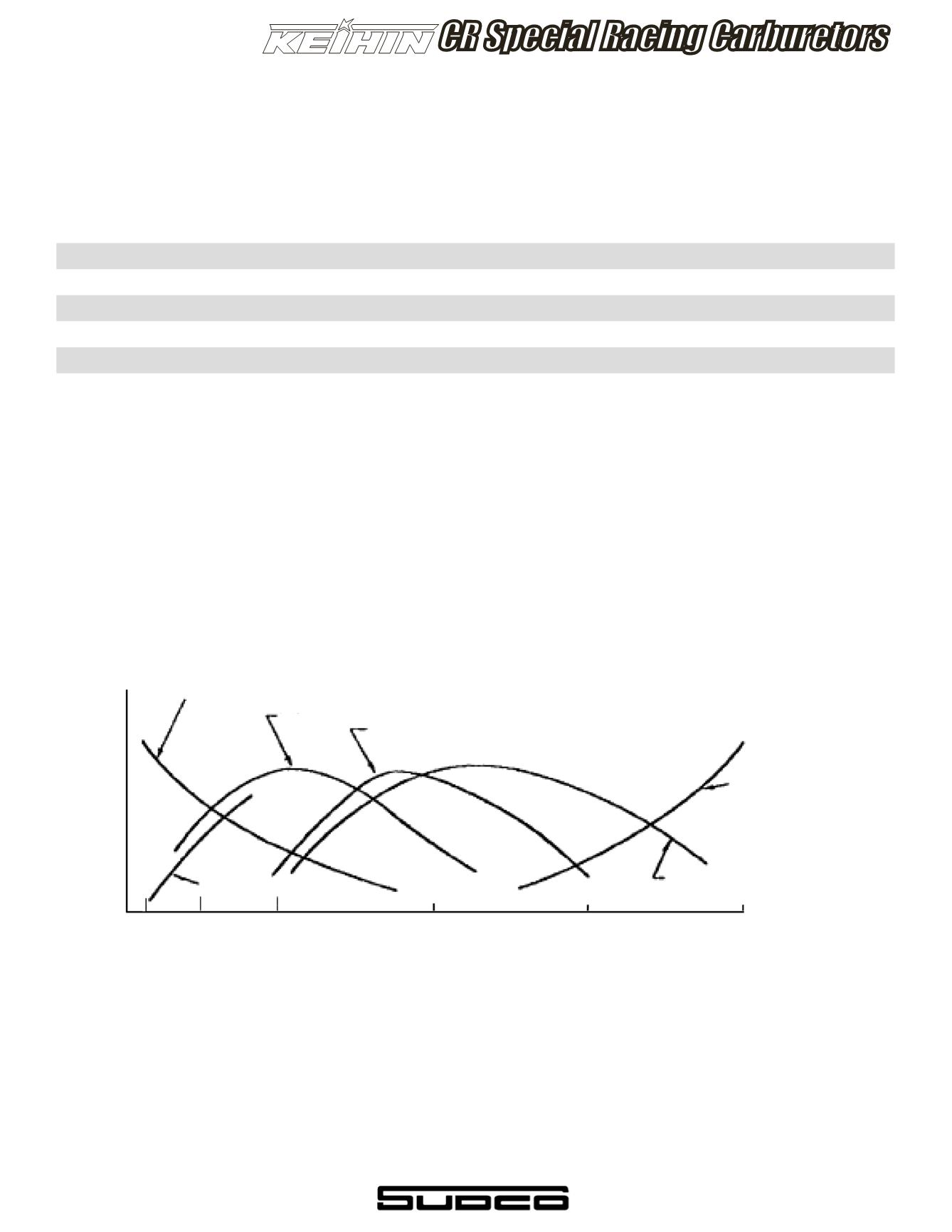 Setting Part
To Make Richer
Recommended Increment
ForChange
Main Jet
use larger number
2 or 3 numbers
Main Air Jet
use smaller number
10 numbers on Primary
Slow Jet
Use larger number
2 or 3 numbers
Air Screw
turn clockwise
1/4 turn
Throttle Valve Cutaway
use smaller number
.5mm
Jet Needle
use skinner one
see Jet Needle section
FUNCTION OF JETTING COMPONENTS
CONTRIBUTION OF JETTING COMPONENTS
Each calibration part controls fuel low at a different throttle opening.
The diagram below will give you an idea which calibration part is the
key at various throttle openings.
NOTE:
Some gas tanks have one fuel line and another for vacuum. Eliminate the vacuum
line (usually thinner), connect the fuel line to the carb and ind a position on the petcock
(usually PRIME) where fuel lows at all times.
THROTTLE OPENING
Idle 1/8 1/4 1/2 3/4 Full
CONTRIBUTION TO FUEL FLOW
CR Special Racing Carburetors
535
Fuel Screw, Slow Jet
Jet Needle Diameter
Jet Needle Clip (step), size:L1
Main Jet,
Main Air Jet
Jet Needle Taper