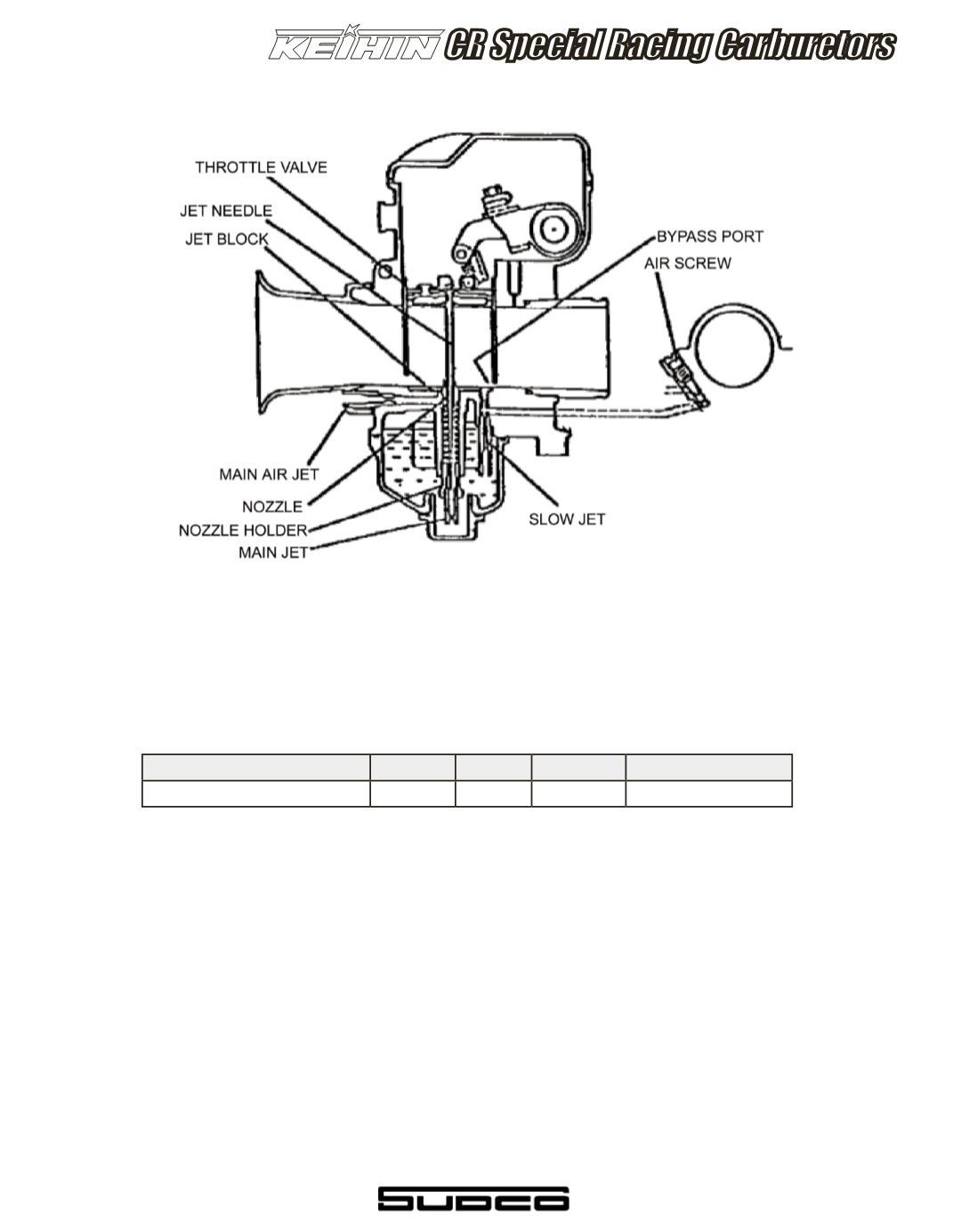 BORE SIZE SELECTION
The chart below shows the general recommended venturi size for four
cylinder engines by engine displacement. Depending upon make and
model, stock engines may use a smaller bore size than shown and a
fully tuned race engine may use one size larger.
THROTTLE CABLE
CR-SPECIAL Carburetor Set
is designed for use with dual throttle
cables. It is highly recommended that bikes with single cable throttle
be modiied to a push-pull type dual cable system. There is a potential
danger in using a single cable in that the strong vacuum suction may not
allow the throttle valve to close to its closed position.
ENGINE DISP. (cc)
550
650 750
1000cc - up
VENTURI SIE (mm)
26mm 29mm 31mm 33, 35, 37, 39
CR Special Racing Carburetors
533