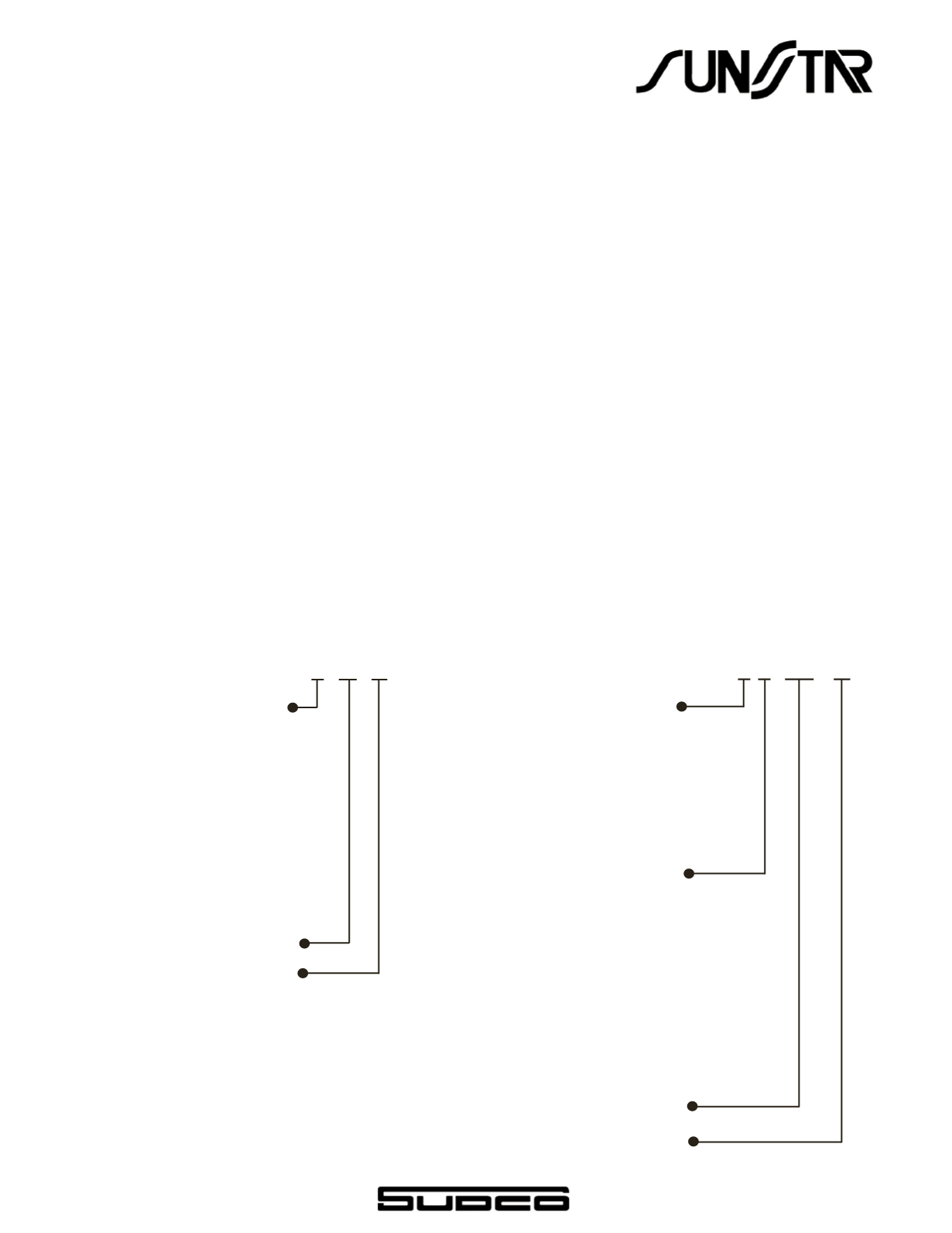 HOW TO READ YOUR SUNSTAR APPLICATION CHART
1. Find your model in the catalog by referring to the MAKE, MODEL, CC and YEARS columns in the chart.
2. Refer to the OEM Gearing Info columns to ind the stock size sprockets and stock gear ratio.
3. To complete the Sunstar part number, take the application code of the desired product type and add
the desired number of teeth (example: appl code 2-3559 in 51 tooth would be 2-355951)
4. For aluminum sprockets where color options are available, it will be indicated by an * in the aluminum
sprocket column. Just add the appropriate color code after the tooth size to complete the part number
BK= Black Anodized BL= Blue Anodized OR= Orange Anodized
Example Black Ano Full Part # 5-355948BK
.
OEM SPECIFICATIONS
All OEM specs listed are extracted from the manufacturer's published records and listed for your information
and convenience only. Sunstar does not accept responsibility for the accuracy contained in those records
and presented in this catalog
NEW APPLICATIONS
Applications constantly are being added and/or updated.
PROPER CLEARANCE
Anytime you use a different sprocket size (# teeth) or pitch, please check for proper clearance & alignment
during installation. Sunstar doesn't guarantee itments of every sprocket size option listed for every single application
in this catalog.
HOW TO READ A PART NUMBER
Sunstar Power Drive Counter shaft Sprockets:
Sunstar Rear Sprockets:
Sunstar Part Number: 1 01 15
Sunstar Part Number: 2 - 1 6 0 5 45
Chain Size
Material Code
1: 420 Chain
2: Standard Steel
2: 428 Chain
5: Aluminum
3: 520 Chain
8: Works Z Stainless Steel
4: 525 Chain
5: 530 Chain
Chain Size
6: 630 Chain
1: 420 Chain
Mounting Code
2: 428 Chain
Number of Teeth
3: 520 Chain
4: 525 Chain
5: 530 Chain
6: 630 Chain
Application Code
Number of Teeth
559