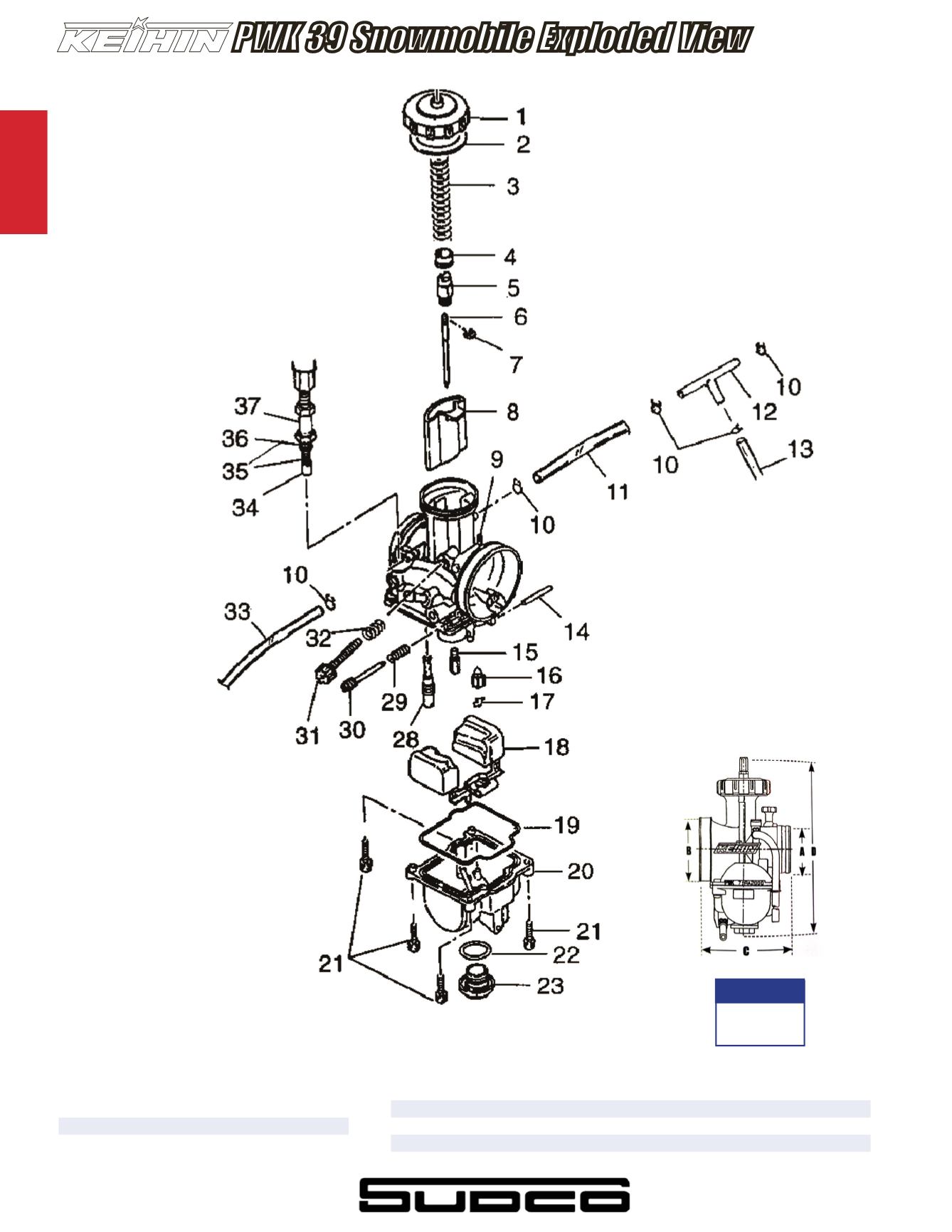 W
atercraft
t
ools
c
hemical
e
lectrical
c
ontrol
s
uspension
e
ngine
i
ntake
V
intage
138
ORDER: 800-998-3529
TECH: 310-637-8330
Size (mm) Main Slow Jet Throttle Float
Jet Jet
Needle Valve Height
PWK39 #190 #45
R-1369J
6.5 19mm
Size (mm)
A
B
C
D
PWK39
46
63
91
171.6
NOTE:
Do not remove parts that are not shown on this extended view.
PWK39 Snowmobile Standard Jetting Specifications
PWK39 Carburetor Dimensions
Float Height
19mm
PWK 39 Snowmobile Exploded View
Carburetors are intended for
off-road riding and racing
use only. Not legal for use in
California or other locations
where similar pollution laws
may apply.