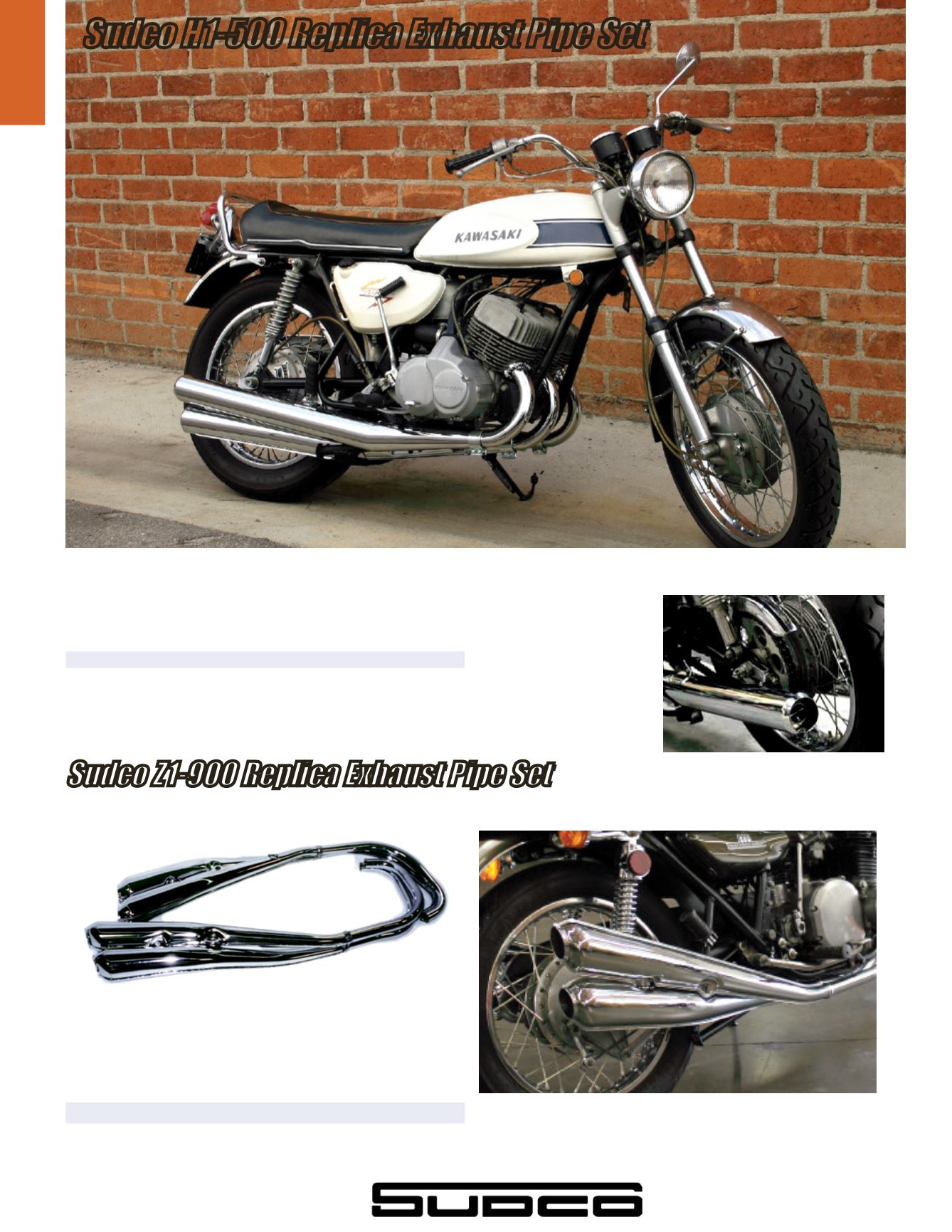 Sudco H1-500 Replica Exhaust Pipe Set
Sudco Z1-900 Replica Exhaust Pipe
This replica of the Kawasaki Z1-900 exhaust system is an exact copy
except for stamped numbering system. Set includes 4 individual exhaust
pipes (mounting hardware and gaskets not included) For mounting
hardware see
900-565.
Fits Z1/A/B-900 from 1973 to 1975.
Order No.
502-700
Order No.
502-701
Sudco H1-500 Replica Exhaust Pipe Set
Replica of the stock H1-500 triple exhaust pipe system. Set includes
3 individual exhaust pipes, mufflers, flanges, and exhaust clamps. (Gaskets,
and hardware not included) Fits H1-500 triples from 1969 to 1971.
Sudco Z1-900 Replica Exhaust Pipe Set
W
atercraft
t
ools
c
hemical
e
lectrical
c
ontrol
s
uspension
e
ngine
i
ntake
V
intage
2
ORDER: 800-998-3529
TECH: 310-637-8330