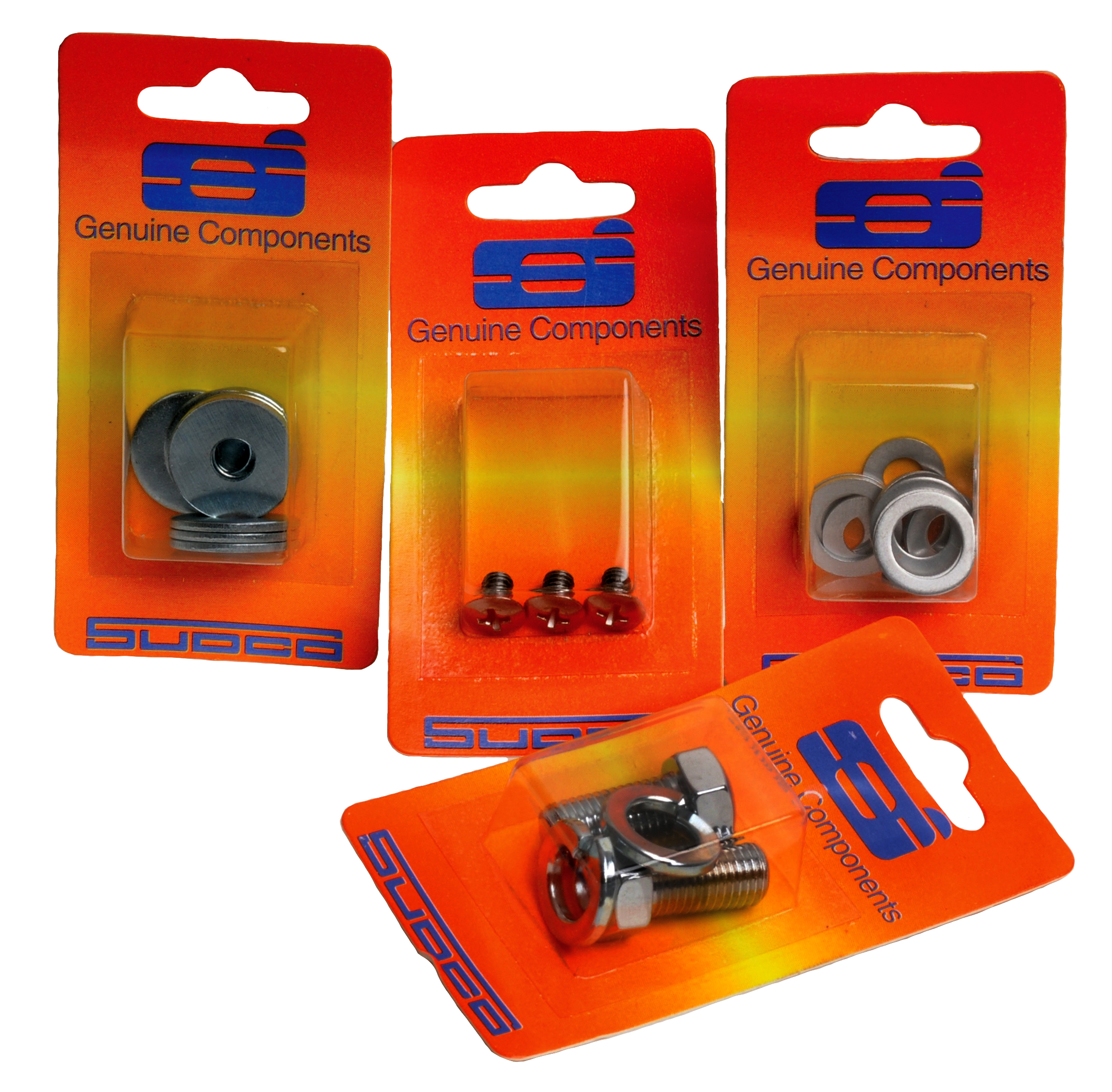 Sudco OEM Replacement Fasteners & Fittings Packs for Japanese Classic Bikes
Sudco International continues to expand its extensive product line of new original and replica replacement parts for classic European and Japanese motorcycles with a wide range of Replacement Fittings and Fasteners for classic Japanese Bikes. Shown here in the new Sudco Display Packs for easy dealer sales are just of a few of the hard-to-find fittings that include the always needed wide Fender Washes, Headlight Ring Screws,and more specialty items like Chain Adjusted Bolts w/Lock Nuts, and Castle Axle Nuts w/Cir clip.
Whether you are just looking to keep your old bike well maintained and running right, or completing a full ground-up restoration, Sudco has all the correct OEM type replacement engine and chassis parts you need. Sudco also offers modern updates for your classic bike's carburetion and ignitions system to make it run and perform even better than new.