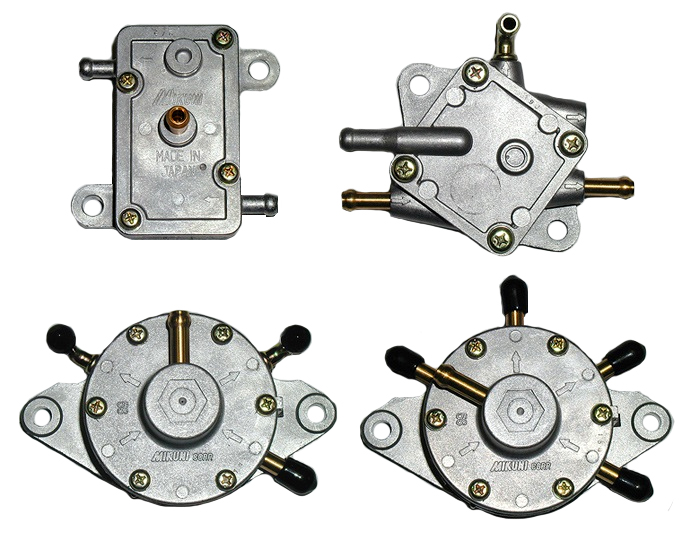 Sudco offers Mikuni MK Pulse Fuel Pumps for Custom and OEM Applications
Mikuni MK Pulse Fuel Pumps employ an engine's fluctuating crankcase pressure when running to pump fuel from a remote fuel tank to an engine's carburetor(s). Mikuni MK Pumps are used as OEM original equipment in many recreational motorsports applications including personal watercraft and snowmobiles.
For custom motorcycle and other special applications they allow the builder the freedom of placing the fuel tank in any location not requiring gravity fuel feed, and fuel can be drawn from any location and feed easily to the engine's induction system without the need for an auxiliary electric fuel pump. Sudco also carries the official Mikuni MK Fuel Pump Rebuild Kits.