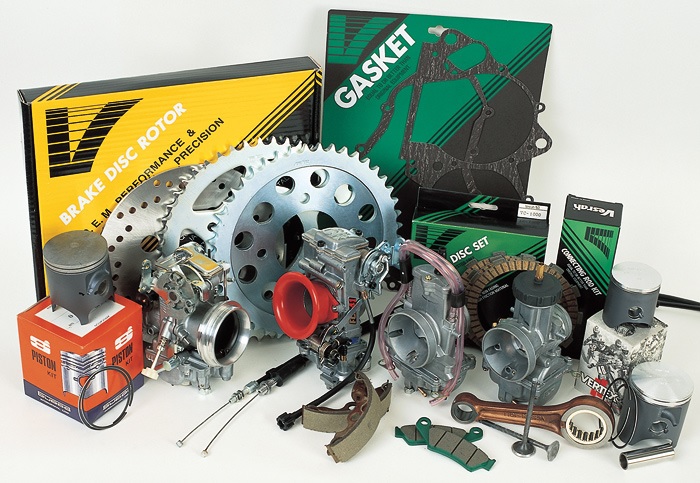 Sudco OEM Style and Performance Brand Parts for Off-Road Motorcycles, ATV's
Sudco International is your leading source for OEM quality stock replacement and Aftermarket Performance Parts for Current and Classic Japanese Motorcycles, 3 and 4-Wheel ATV's Sudco offers both Keihin and Mikuni Carburetors, Tuning Components and its famous Sudco Bolt-on Performance Carburetor Kits. Plus Sudco OEM quality stock replacement engine components including piston kits, rod assemblies, valves and springs, electrical components. And top brands including VESRAH stock replacement engine gasket rebuild sets, stock and performance brake discs and pads, clutch plates.
And high performance products from the industry's leading manufacturers,names like NGK spark plugs, K&N filters, Sunstar sprockets, RK chain, Dyna performance electrics, Red Line lubricants and fluids, ART, Vertex and JE Piston kits, Factory Tuning, Boyer Bransden, Electrex, GS Batteries.