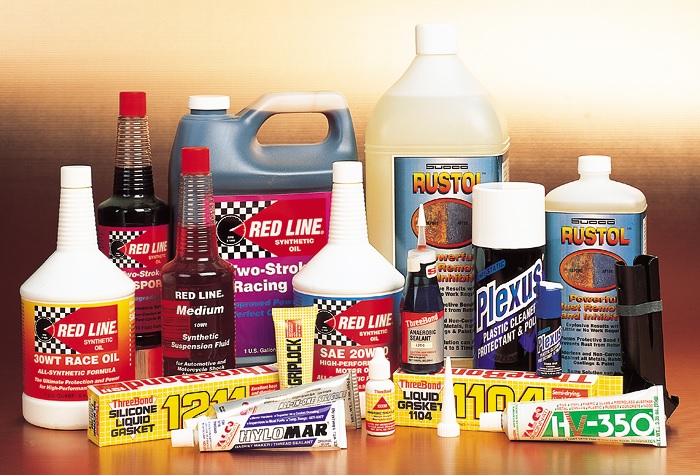 Lubricants, Cleaners, Adhesives, Sealants & Chemicals
Your customers and your Service Department need more than just parts to keep their vehicles running strong, reliable and well maintained. That's why Sudco offers the leading names in lubricants, sealants, suspension fluids and cleaners. Complete your Parts and Service Departments with these brands.
Sudco is your complete product line distributors for:
• MOTHERS Polishes & Waxes
• THREE BOND Silicone Gasket Sealants, Plastic Repair Kit, Super Glue, Watercraft Contact Cement, Mat Adhesive, Thread Lock, Spoke Tight. Tire Sealant, Handle Grip Glue, Engine Gloss Paint.
• VALCO Plastic Repair, Gasket Maker/Thread Sealant, High Strength Adhesive, Epoxy-Putty, RTV Silicon.
• PJ1: Fork & Engine Oils, Lubricants, Spray Cleaners, Octane Booster, Flat Shield, Etc
• REDLINE Four Stroke Motor Oils, Race Oils, Two Stroke Oils, Water Wetter, Alcohol Fuel Lube, Gear Oil, Suspension Fluids.
K&N Filter Oil, Filter, Cleaner. Oil Filler Cans, Funnels, Measuring Beakers ASSORTED CLEANERS: Charlie's Bike Wash Soap, Scrubs for hands, Rustol rust remover.