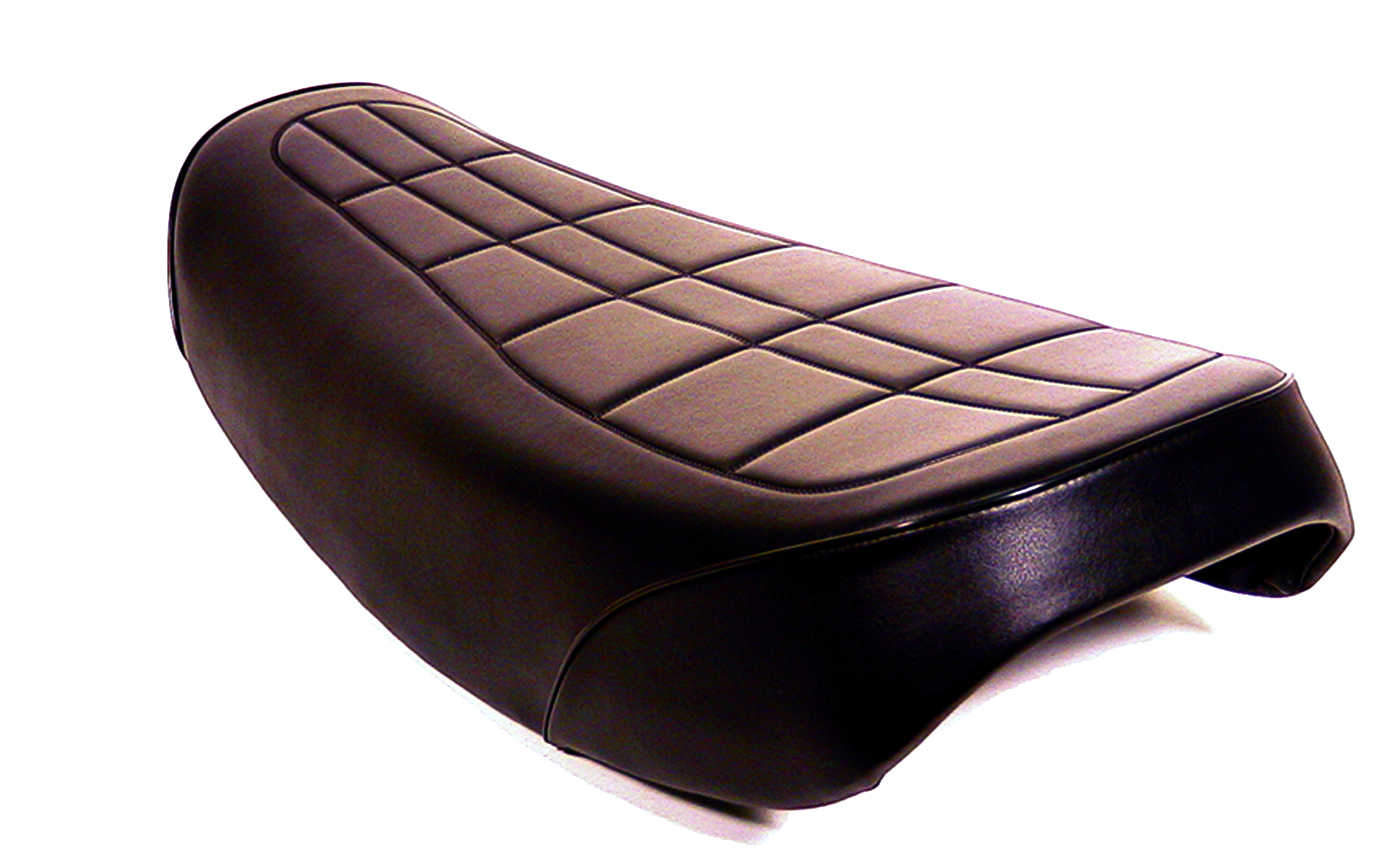 Kawasaki Z1-900 Seat Assembly
Sudco offers hard to find OEM style Replacement Seat Assemblies, Seat Foam and Seat Covers for popular classic Japanese bikes from the 1960-80's including Honda CL250 thru CB750 models, Kawasaki S1A250 thru H1, H2 and KZ1300 models, and Suzuki GS.
OEM style seat with black metal pan similar to the stock version. Sold as a complete unit with hinges and rubber mounts.
Order No: 900-100