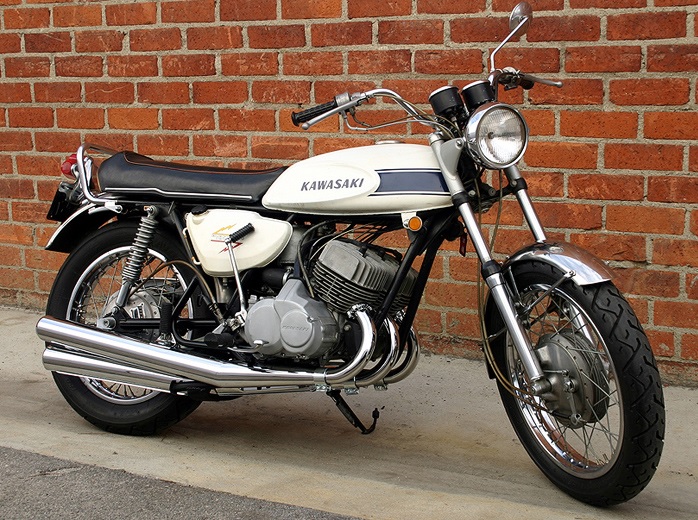 Sudco International continues to expand its extensive product line of new original and replica replacement parts for classic European and Japanese motorcycles with this exact Replica Muffler Assembly for the legendary 1969-1971 Kawasaki H-1 500cc triple-cylinder street bike.
The Muffler Assembly is quality crafted in Japan to original equipment specification and comes complete with three individual exhaust header pipes, mufflers, header flanges and clamps (gaskets and mounting bolts not included).
Sudco Part No. 502-701.
Suggested retail price: $1,638.00.