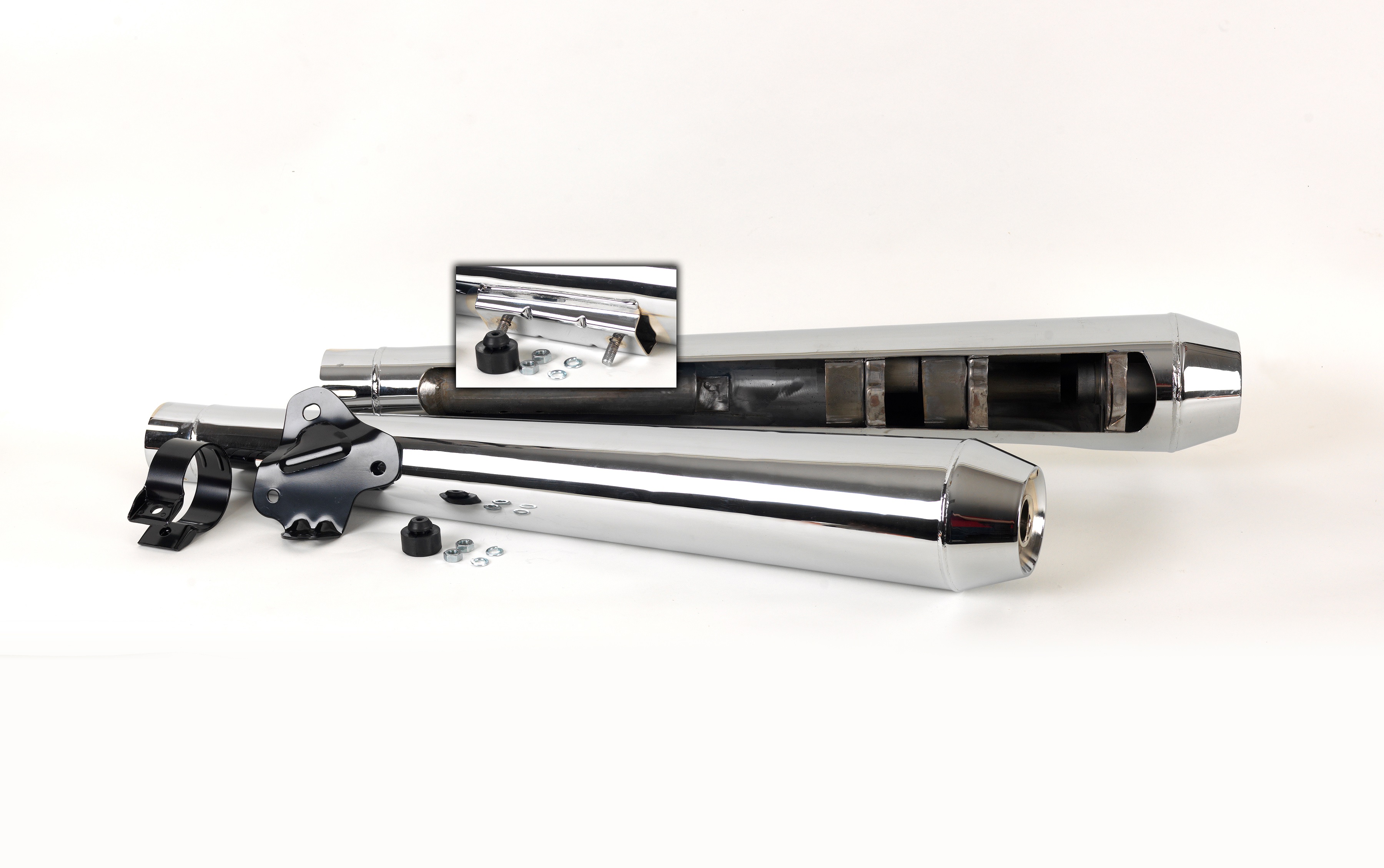 Sudco Expands Its OEM Style Replica Replacement Parts Line for Classic Japanese Motorcycles
Sudco Introduces Replica 1978 and 1980 Kawasaki Z1R Replacement Muffler Sudco International continues to expand its extensive product line of new original and replica replacement parts for classic European and Japanese motorcycles with this exact Replica Muffler Assembly for the legendary 1978-1980 Kawasaki Z1R street bike. The Muffler Assembly is quality crafted in Japan to original equipment specification and comes complete with a hanger bracket with side stand rubber bumper stop, and a pipe attachment clamp. Shown behind the Muffler is a cut-a-way of the internal baffling system to replicate the quiet sound of the original muffler. The inset photo shows the back side muffler mount for attachment to the hanger bracket, and the Muffler back side body is also recessed for close-in mounting to the motorcycle while keeping swingarm clearance.
The 1978 model Z1R has a 4-into-1 exhaust system and needs only one Z1R Muffler Assembly, while the 1980 Z1R features a dual 2-into-1 system and requires two Mufflers.
Retail price is $375.00 per Muffler Assembly.