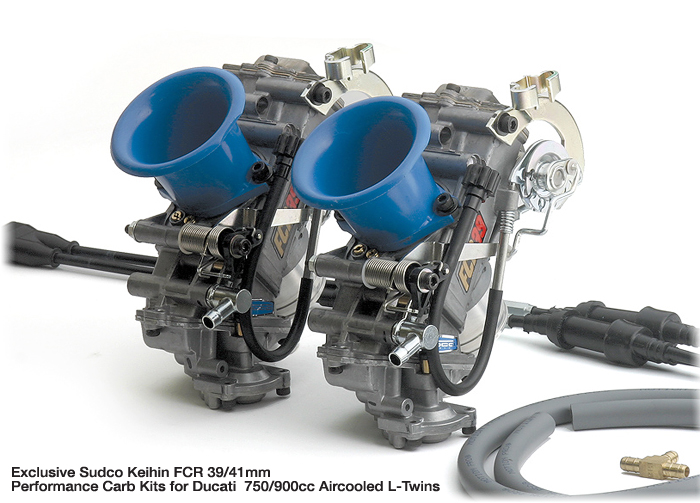 Sudco Keihin FCR39/41 Carburetor Kits for Ducati 750/900 SuperSport, Monsters
Keihin FCR Carburetors are acknowledged as the leading carburetors in 4-stroke motorcycle roadracing. Sudco International, America's motorcycle carburetor experts, offer Keihin FCR 39mm and 41mm Performance Carburetor Kits for Ducati's popular 1992 to 2002 air-cooled L-twin Desmodromic valve engines found in the 750/900 Super Sport and 900 Monster models.
The Kits include a pair of Keihin FCR carburetors with tuned velocity stacks for track use, or a K&N High-Flow Street Filter, and all necessary installation components including dual throttle cables, a twist throttle assembly if needed, and fuel line for an easy bolt-on installation. The carburetors come pre-jetted for your particular application and ready to run. Sudco can also provide optional jetting if needed to match other engine modifications. Complete Kits are retail priced from $892.50 to $1,002.75.
___________________________________________________________________________________________________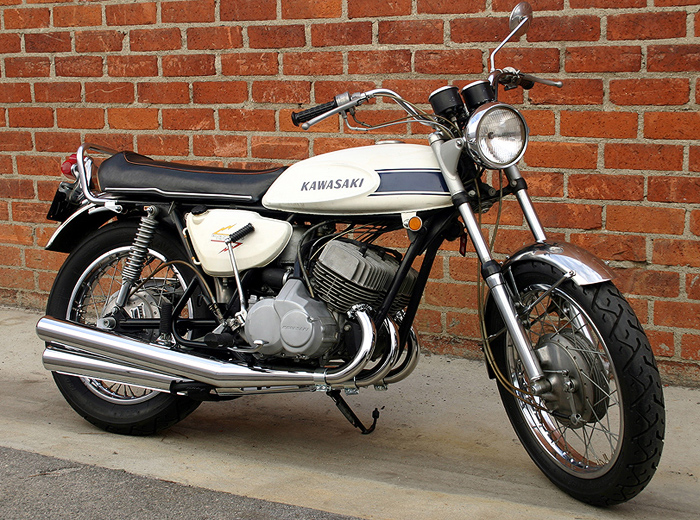 Sudco Introduces 1969 - 1971 Kawasaki H-1 500 Replica Exhaust System
Sudco International continues to expand its extensive product line of new original and replica replacement parts for classic European and Japanese motorcycles with this exact Replica Muffler Assembly for the legendary 1969-1971 Kawasaki H-1 500cc triple-cylinder street bike.
The Muffler Assembly is quality crafted in Japan to original equipment specification and comes complete with three individual exhaust header pipes, mufflers, header flanges and clamps (gaskets and mounting bolts not included). Sudco Part No. 502-701. Suggested retail price $1638.
Sudco EMGO Kawasaki H1, H2 Original Style Replacement Shocks
Sudco International has just added to its line of OEM style reproduction replacement parts for classic Japanese motorcycles these EMGO brand Shock Absorber Assemblies for 1970s era Kawasaki H1 and H2 sportbikes. These reproductions of the original shocks fit Kawasaki H2-750 1971-75, and H1-500 1969-76 models, are all chrome with a gray plastic sleeve inside the spring to protect the damper rod. Extended length is 325mm from eye to eye. Top bush is 14mm, bottom bush 10mm. Sold in pairs at just $80.00 per set.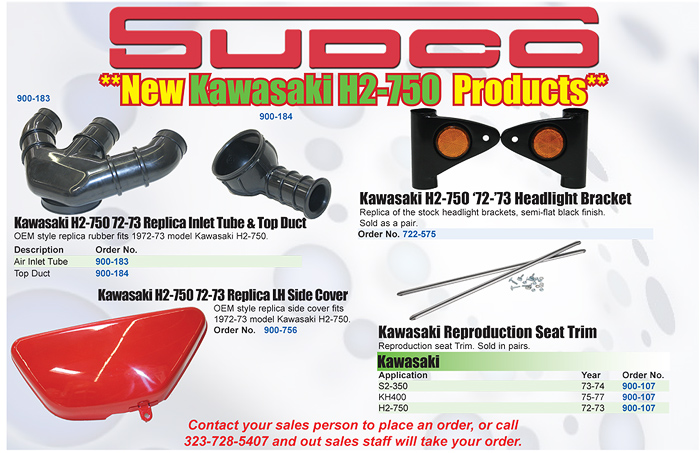 Additional New items: See More New Products at our Media Page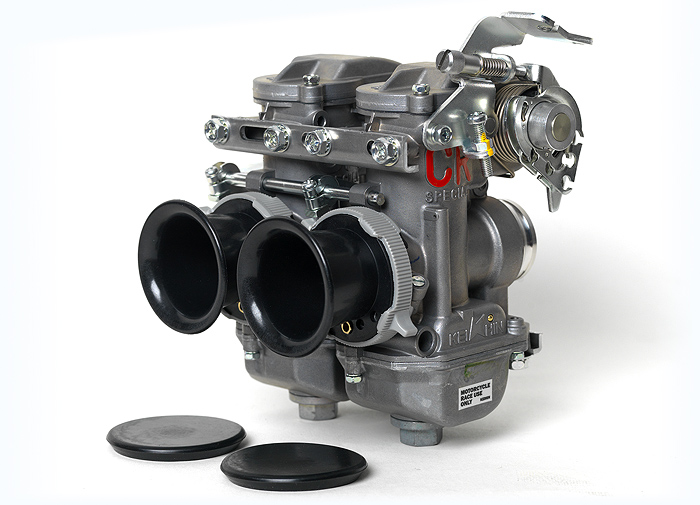 Sudco Introduces Keihin CR31 Carb Performance Kit for Kawasaki 250 Ninja
Sudco International continues to expand its extensive product line of high performance carburetors kits for street and dirt bikes with this new dual carb Keihin CR31 Kit for the latest 2008-09 model Kawasaki 250cc Ninja street bikes.

The Keihin Special CR is a pure racing carburetor featuring a larger than stock smoothbore venturi for high air flow and precise fuel meeting. This CR Kit provides for increased horsepower, particularly when combined with other engine modifications. This CR twin carb kit will work with the stock Ninja throttle cables and can run with modifications to the Stock Airbox, with separate Clamp-On Filters also available from Sudco, or with the tuned Velocity Stacks provided in the Kit.
Sudco Part No. 016-3205 for the Keihin CR31 250 Ninja is $455.70 retail.
Return to: Sudco New Products Page 1 • Sudco Home