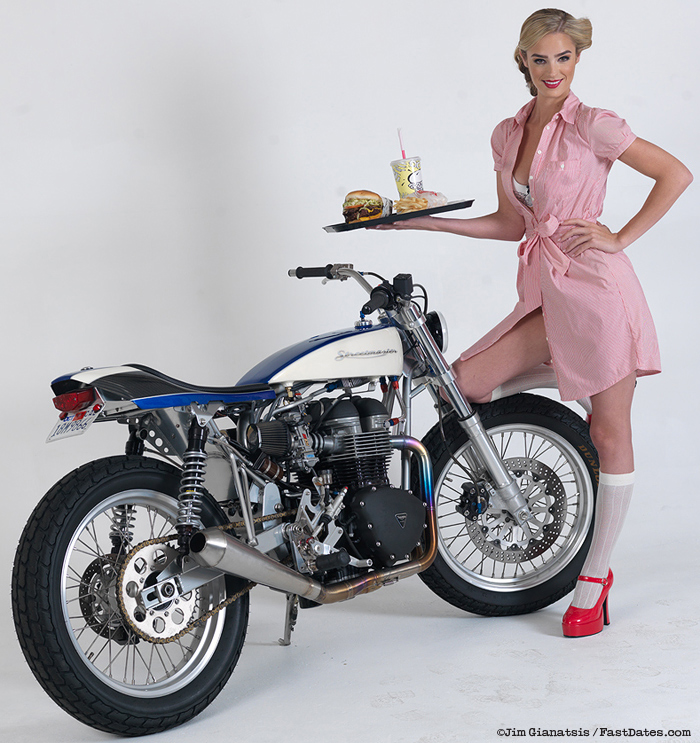 Sudco New Products & Applications
Mule Motorcycles Uses Sudco Keihin FCR39 Performance Carburetor Kits
for New Generation Triumphs

Sudco is excited to announce its relationship with one of America's leading specialty bike builders, Richard Pollock of MuleMotorcycles.net, who relies on Sudco for all of his Keihin and Mikuni Performance Carburetor needs. Richard specializes in a special style of sport and retro motorcycles he calls StreetTrackers which are based on the look of American short track racers and British cafe bikes form the 1960s and 70s. His custom bikes utilize all types of motors from Harley-Davidson to Japanese to his current favorite - the new generation Triumph Bonneville air-cooled twin. Together with a performance exhaust system, Richard utilizes ready-to-run Sudco Performance Keihn and Mikuni Carburetor Kits on all his bikes for easier starting, better throttle response, and a dramatic power increase across the RPM range. His favorite Sudco Kit for the new Triumph Bonneville is the Sudco Keihin FCR39 Kit shown installed on on this FastDates.com Calendar bike above, and in the Complete Kit below.
Give us a call and let Sudco help you with anyt ype of Carburetor Kit you need for your street, dirt bike or ATV.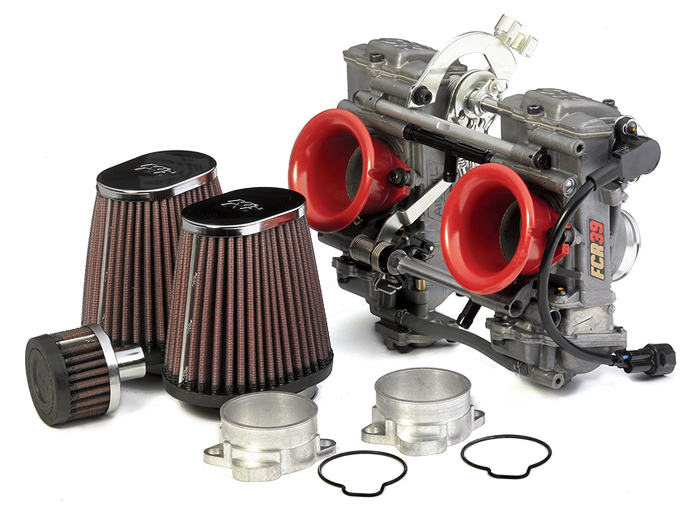 ---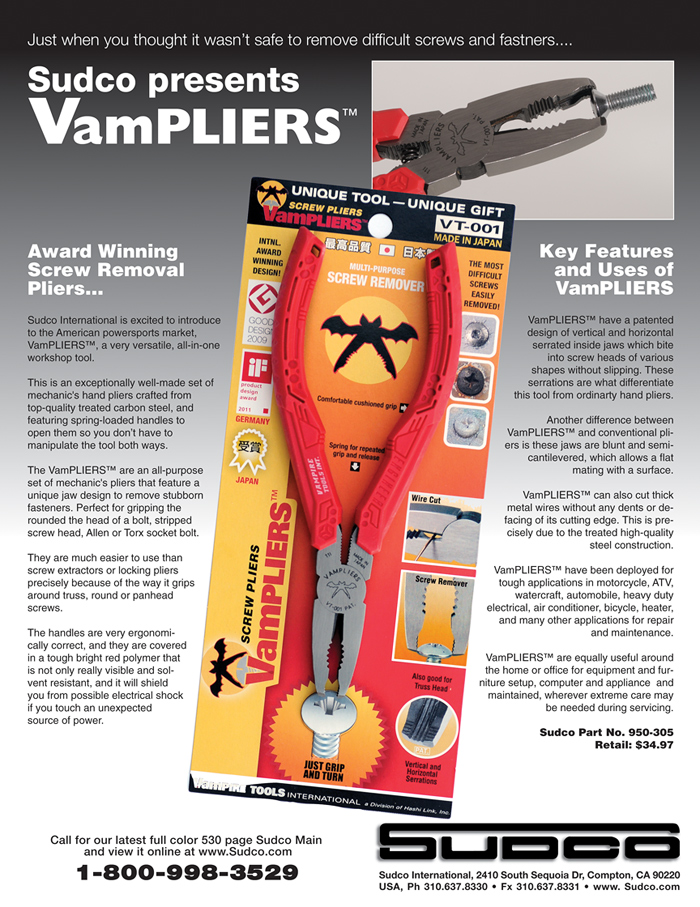 CLICK TO ENLARGE
Sudco Presents Vampliers!
Sudco International is excited to introduce to the American powersports market, VamPLIERS™, a versatile, all-in-one
workshop tool. This is an exceptionally well-made set of mechanic's hand pliers crafted from treated top-quality carbon steel with a spring-loaded handles to open them so you don't have to manipulate the tool both ways.
The VamPLIERS are an all-purpose set of mechanic's pliers that feature a unique jaw design to remove stubborn fasteners. Perfect for gripping the rounded the head of a bolt, stripped screw head, Allen or Torx socket bolt or screw. VamPLIERS™ can also cut thick metal wires without any dents or defacing of its cutting edge thanks to the treated high-quality steel construction.
Give us a call now to order Vampliers for your toolbox or for resale in your store. Sudco Part No. 950-305. Retail : $34.97
___________________________________________________________________________________________________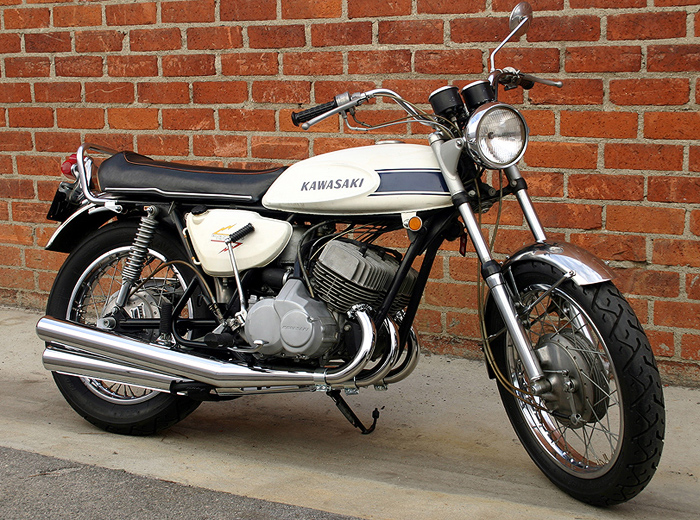 Sudco Introduces 1969 - 1971 Kawasaki H-1 500 Replica Exhaust System
Sudco International continues to expand its extensive product line of new original and replica replacement parts for classic European and Japanese motorcycles with this exact Replica Muffler Assembly for the legendary 1969-1971 Kawasaki H-1 500cc triple-cylinder street bike.
The Muffler Assembly is quality crafted in Japan to original equipment specification and comes complete with three individual exhaust header pipes, mufflers, header flanges and clamps (gaskets and mounting bolts not included). Sudco Part No. 502-701. Suggested retail price $1638.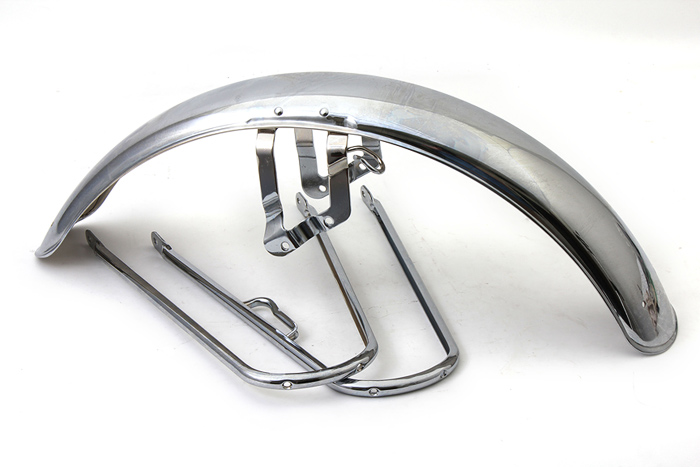 Sudco Replacement Fenders
We now stock these hard to find Japanese bike OEM style parts:
• 721-606 Japanese OEM Style 7" Sealed Beam Headlight $25.95
• 900-732 Honda CB400F 75-76 Front Fender $249.00
• 900-738 Kawasaki Z1 73-75 Front Fender $238.00
• 900-739 Kawasaki Z1 73-75 Rear Fender $273.00
Sudco EMGO Kawasaki H1, H2 Original Style Replacement Shocks
Sudco International has just added to its line of OEM style reproduction replacement parts for classic Japanese motorcycles these EMGO brand Shock Absorber Assemblies for 1970s era Kawasaki H1 and H2 sportbikes. These reproductions of the original shocks fit Kawasaki H2-750 1971-75, and H1-500 1969-76 models, are all chrome with a gray plastic sleeve inside the spring to protect the damper rod. Extended length is 325mm from eye to eye. Top bush is 14mm, bottom bush 10mm. Sold in pairs at just $80.00 per set.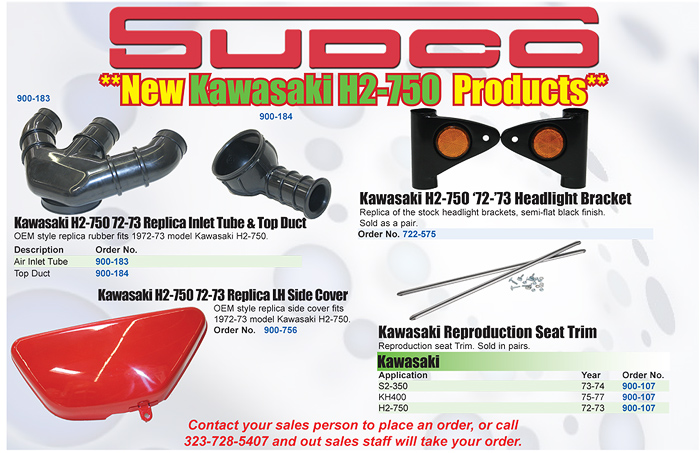 More New items: See More New Products at our Media Page • And Here: Sudco New Products Page 2

Sudco Home