Keihin & Mikuni Carburetors, Kits, Jetting, Filters and Related Fuel System Parts
Sudco International is the world's leading sourch and distributor of Aftermarket Performance and OEM Carburetors, Replacment Parts and Tuning Components, and related induction products for the Motorcycle, ATV, Snowmobile and Personal watercraft industry. We feature the complete lines of Mikuni and Keihin Carburetors and Parts, and related fueling products including OEM Fuel Petcock Repair Kits, Pingle Fuel Valves, K&N Replacement Filters, PC Racing Filter Kits.
Keihin & Mikuni Jetting Assistance Page: Carburetor Jetting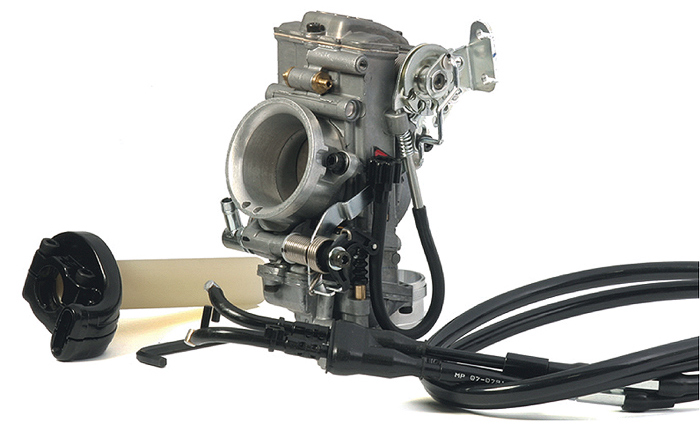 Above: A Sudco Off Road Carburetor Kit for Dirt Bikes and ATVS comes pre-jetted and ready to bolt on
to the intake manifold and airbox and ride.
Sudco Bolt-On Replacement UpGrade & Performance Carburetor Kits
We offer our famous Sudco Replacement UpGrade Carburetor Kits and Sudco Performance Carburetor Kits for both current and classic motorcycles. UpGrade Carb Kits for classic Europen and American bikes makes old bikes like Triumph, Norton, BSA and Harleys easier to start, more reliable, even more enjoyable to own and ride. Kits include all necessary components including manifold adapters and filters, prejetted and ready to bolt-on and run for easy starting, improved ridability and increased performance. If you don't see it listed, just give us a call, as chances are, we can build it for you.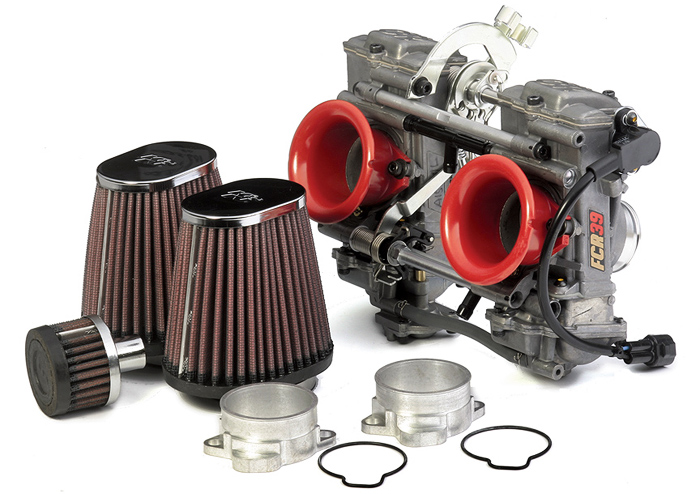 Above: A Sudco Keihin FCR39 Flatslide Performance Carburetor Kit for late model Triumph Twins is ready to bolt-on and ride.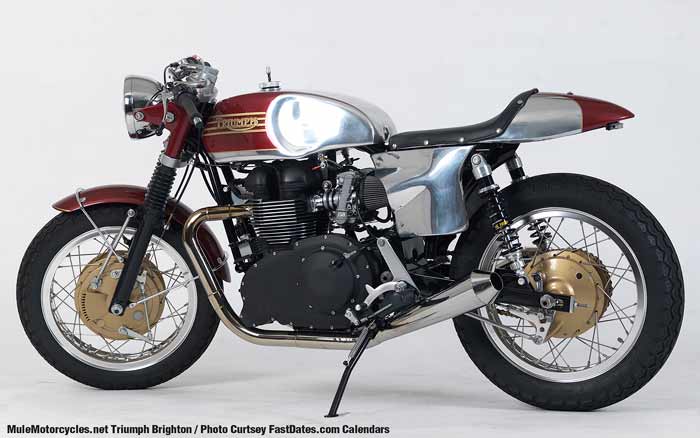 Mule Motorcycles uses Sudco Carburetor Kits on many of their customer bikes including this beautiful Triumph Brighton retro custom cafe bike. Click to Enlarge.
Sudco Keihin & Mikuni Street Carb Performance Kits
Sudco Carburetor Converson Kits for Classic Bikes
Sudco Off-Road ATV / Dirt Bike Carburetor Kits
Sudco Catalog Carburetor Section JPG Pages
KEIHIN CARBURETORS
Keihin FCR Carburetors
Keihin CR Carburetors
Keihin P Series Carburetors PWK, PJ, PWM, PE, Jetting
Keihin Jetting
Keihin CDK Watercraft Carburetors
SUDCO CARBURETOR KITS
Sudco Keihin & Mikuni Street Carb Performance Kits
Sudco Carburetor Converson Kits for Classic Bikes
Sudco Off-Road ATV / Dirt Bike Carburetor Kits
MIKUNI CARBURETORS
Mikuni RS Smoothbore Carburetors
Mikuni VM Sportbike Carburetors
Mikuni HSR Carburetors
Mikuni TM Series Carburetors
Mikuni TMX Series Carburetors
Mikuni VM Series Carburetors
Mikuni Jetting
Mikuni Fuel Pumps
Mikuni Super BN Watercraft Carburetors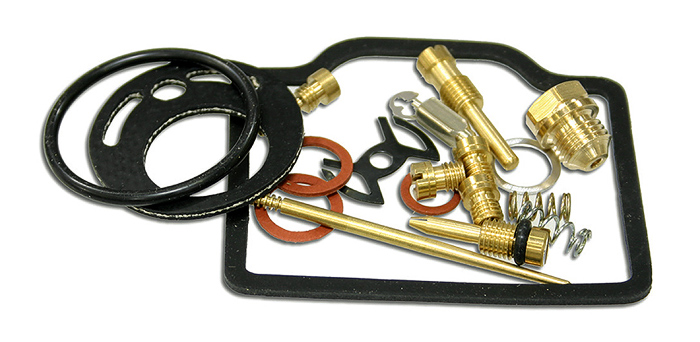 Above: A Sudco Carburetor Rebuild Kit includes all necessary jetting, gaskets, valves, clips, springs, washers and seals to return a carburetor to like new operating condition.

CARBURETOR ACCESSORIES, Sudco Carburetor Rebuild Kits,
Fuel Tank Valves, Fuel Line, Fuel Filters, Nitrous Oxide Kits, K&N andPC Filters, etc
Carburetor Manifolds, Mounting Flanges, Airbox Adapters, Manifolds
Dealer Jetting Kits
Carburetor Rebuild Kits, Parts, Nitrous Express, Fuel Valves, etc
K& N Filters
PC Racing Filters
Sudco International 8:30am - 5pm Monday - Friday
Phone (01) 310-637-8330 - Pacific Coast Time Zone / Los Angeles USA
Carburetor Jetting Guide • Return Home